High School Baseball League caters to 16 – 18 year old players looking for extra baseball year round. The league operates in the South Florida area and all games are played on weekends to make it easy for players to participate. Games are 7-innings in length with no time limit and all games are played on Saturdays or Sundays, depending on the schedule. The current season consists of a 10 game schedule with a single game championship.
The next season is The Summer Season and it will feature four teams although more teams are expected to be joining the League and it can expand to 6 or 8 teams. Each team will carry a minimum roster of 13 players and all players are guaranteed relatively equal playing time. This is a pay-to-play league and there are NO TRYOUTS. Registered players are assigned to teams based on age, positions played and city of residence. The League keeps buddies on the same team. New teams are always welcome! Special HSBL rules include a mandatory minimum 10-man batting lineup, where teams must bat 10 or more batters. Teams may expand the batting lineup during the game but may not shrink the lineup once expanded. Also, the League fosters free defensive substitution and has a pitcher re-entry rule. Finally, the League uses aluminum bats (although wood bats are permitted) and employs exciting tie-breakers to prevent tie games. High School Baseball League also features HSBL Player Profile pages on the website. The HSBL Player Profile include photos, videos, BIOs and stats, as well as other profile-worthy information. The HSBL Player Profile can be used as a marketing tool in a player's pursuit of a baseball career. HSBL aspires to become the premier showcase for college and independent league programs in South Florida.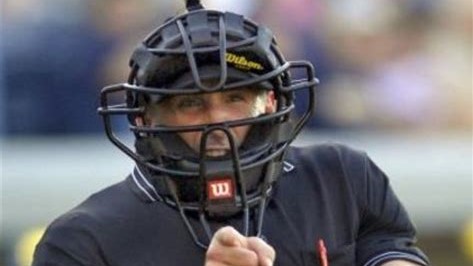 HSBL operates three regular seasons per year, Spring, Summer, and Fall. Consequently, the HSBL provides year-round baseball in the fabulous Florida sunshine that we call BASEBALL HEAVEN!
The TEAM REGISTRATION FEE is a minimum $2,600 per season, based on a minimum player roster of 13 players. Thereafter, the fee is $200 per additional player. New teams joining the league that are already in uniform receive a $300 discount.
The PLAYER REGISTRATION FEE is $200 per season.  After officially registering online, new players are assigned to the HSBL Player Pool and then reassigned to league teams based on team needs, player age, position(s) and city of residence. Fees cover all expenses related to playing baseball, including a cap and team numbered logo t-shirt. However, players are responsible for their own solid white baseball pants, socks, spikes and glove. Fees include:
•    Field rentals
•    Umpire services
•    Scorekeepers
•    Baseballs
•    Liability insurance
•    Uniforms & Equipment
•    Trophies & Medals
•    Advertising, Marketing & Promotion
•    Website
•    Social Media
•    Administration
Interested players can register online at HSBL PLAYER REGISTRATION.
New teams can register online at HSBL TEAM REGISTRATION.
call 305.496.2962 for more information.